TS600 Desktop Instrument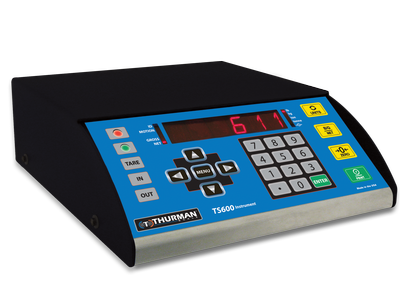 Designed specifically for vehicle weighing applications, the TS600 desktop instrument is packaged in a NEMA 12 desktop enclosure for use in office and similar indoor applications. The TS600 desktop instrument features three modes of operation, built-in traffic controls, multiple communication ports and transaction export functions to meet most weighing application requirements. This instrument also features a 16-segment LED display to provides operators with easy-to-read prompts for processing transactions.
The TS600 desktop is available as a standard analog instrument (Model TS601) or featuring Thurman Scale's exclusiveIntalogix Technology(Model TS611), the scale industry's leading load cell communication and surge protection technology.
---
Documentation
---