TS600 Washdown Instrument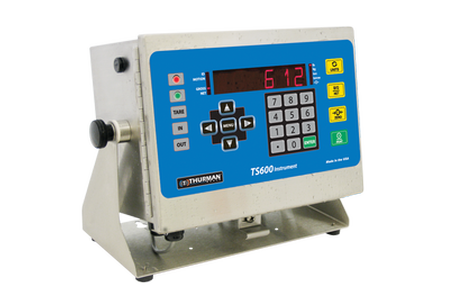 The TS600 Washdown instrument is packaged in a NEMA 4X desktop/wall mount enclosure designed for use in wet, extremely dirty and otherwise hostile indoor applications. The TS600 Washdown instrument is intended for vehicle weighing and similar applications featuring three modes of operation, built-in traffic controls, multiple communication ports and transaction export functions to meet most weighing application requirements. It also features a bright red, 16 segment LED display to provide the operator with easy-to-read prompts for processing transactions.
The TS600 Washdown instrument is available as a standard analog instrument (Model TS602) or featuring Thurman Scale's exclusiveIntalogix Technology(Model TS612), the scale industry's leading load cell communication and surge protection technology.
---
Documentation
---